The Real Winners and Losers From the Jake Paul-Anderson Silva Card | News, Scores, Highlights, Stats, and Rumors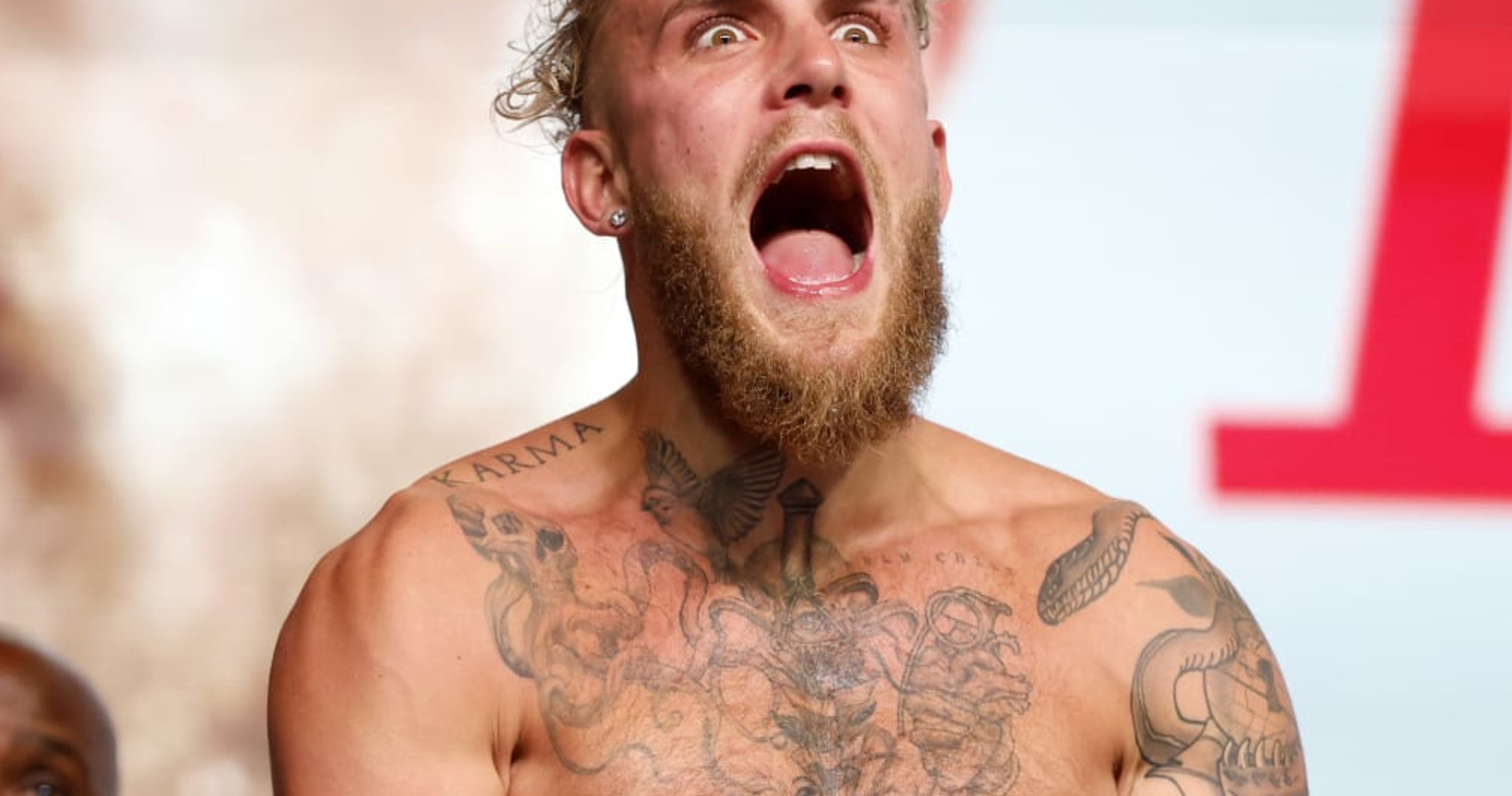 The Real Winners and Losers From the Jake Paul-Anderson Silva Card
0 of 6
Chris Coduto/Getty Images

It wouldn't be a calendar year without a Jake Paul fight, now would it?

The undisputed champion of social media's crossover into boxing climbed into the professional ring once again on Saturday night to face former UFC star and current 47-year-old Anderson Silva at the Desert Diamond Arena in suburban Phoenix.

It was Paul's sixth glove-clad trip to center stage and marked something of a progression in opposition since he tangled with both a fellow YouTube star and a retired NBA player in 2020 before graduating to three fights with two fading (or faded) cage fighters in 2021.

None of those foes had engaged in a pro bout before facing Paul, but Silva had at least dabbled in the sweet science, splitting a pair of fights in 1998 (loss) and 2005 (win) before going 2-0 in 2021 with consecutive defeats of Julio César Chávez Jr. and Tito Ortiz.

The Chávez win came as the Mexican star was tumbling from prominence amid a pedestrian 6-4 stretch over 10 fights since losing a world middleweight title in 2012.

Meanwhile, the Ortiz win was a feature bout on a show in South Florida that featured pay-per-view commentary by an ex-president and a first-round KO loss by 58-year-old Evander Holyfield in the main event.

This time around, Paul and Silva were atop a five-bout card that was broadcast live by Showtime PPV for $59.99 plus tax beginning at 9 p.m. ET.

Paul and Silva began their ring entrances at midnight, and the B/R combat sports team was on hand from start to finish to compile a definitive list of the card's real winners and losers.

Scroll through to see what we came up with and drop a thought of your own in the comments.
Winner: Prolonging the Product
1 of 6
Christian Petersen/Getty Images

Well, whaddya know?

Turns out a moonlighting social media giant and a retired UFC champion can make for a pretty entertaining boxing match after all.

Purists or no, rivals Jake Paul and Anderson Silva waged a competitive and compelling battle across eight punishing rounds before Paul was awarded a unanimous scorecard decision.

He took one scorecard by a 77-74 margin (5-3 in rounds) and two others by 78-73 counts (6-2 in rounds), including a two-point edge in the final round in which Silva was knocked down.

The B/R card also had it 77-74 for Paul.

"It's a surreal moment, and it proves hard work pays off," Paul said. "He's a tough mo-fo for real. A legend. I have nothing but respect for him. The dude's a real dog. I just wanted it more. I'm a real dog. I left it all in the ring."

Silva agreed that he'd lost the decision. His concession left Paul clear to lay the groundwork for his next spectacle, which could be longtime UFC contender Nate Diaz now that the Stockton, California, product is no longer contractually tied to the MMA promotion.

Diaz was in the crowd for the early fights, and Paul said Diaz tried to come into his locker room. Diaz was no longer noticeable in the crowd by the time the main event ended, though, and Paul predictably seized the narrative, calling Diaz and even Canelo Alvarez by name.

"Nate Diaz is a b—h," he said. "Stop being a b—h, and let's fight. And Canelo. I just beat a legend. Why can't I beat you? F–k y'all. Anyone. Anytime. Anyplace."

"If I were walking on water, people would say I can't swim. Don't let anyone tell you you can't do something."

Paul landed 83 total punches to Silva's 79, which included a 32-13 edge in jabs that overtook the Brazilian's 66-51 margin in power shots. Paul landed 30 blows to the body among his 83 overall shots, helping wear the 47-year-old down into the final rounds after a hot start.

"That's the game. Sometimes you win, sometimes you lose," Silva said. "It's tough to come inside here and fight with a young kid. Jake was better than me today. Everybody needs to respect this kid. It was a very hard fight for me today."
Winner: Settling an Old Score
2 of 6
Christian Petersen/Getty Images

Six years and more than 2,200 miles later, consider the score settled.

World-class bantamweights Alexandro Santiago and Antonio Nieves finally met in the return bout after a split 10-round draw in Rochester, New York, in 2016, providing the longest sustained stretch of main-card boxing Saturday night before Santiago earned a seventh-round TKO.

Now 26, Santiago, a native of nearby Tijuana, Mexico, was successful thanks to a consistently aggressive approach that saw him use jabs and footwork to get inside and effectively work his rival's head and body, where he landed 49 percent of his power shots.

All three judges had it 68-65, or five rounds to two, in Santiago's favor.

Referee Wes Melton stopped the fight at the end of the seventh after a heated discussion between Nieves and his trainer in the corner.

The numbers had been evenly split in their initial meeting, with each fighter getting a 96-94 margin alongside a third that had it right down the middle at 95 apiece.

This time, each judge gave Nieves the first two rounds before giving Santiago five straight.

"The first fight, it was my debut in the U.S.," Santiago said. "I had a vision that it was gonna end this way. I didn't want it to go to the judges."

The win was Santiago's 11th in 12 fights since getting another draw—remarkably, his fifth—against then-champ Jerwin Ancajas in a bid for the IBF title at 115 pounds in 2018.

He's now 27-3-5 since turning pro as a 16-year-old in 2012.

Nieves, 35, is also a veteran of a failed world championship bid, having been stopped in six rounds by Naoya Inoue for the WBO's belt at 115 (super flyweight) in 2017. He'd won three of four fights before Saturday's loss dropped him to 20-4-2.

"I wanna be champion of the world, and I want to fight the best," Santiago said. "It feels great. It's the biggest card I've fought on."
Winner: Teenage Prodigy
3 of 6
Christian Petersen/Getty Images

Ashton Sylve recognizes the value of a high-profile promoter,

The 18-year-old (yes, he's only 18) had already fought six times as a professional, racking up six KOs while fighting just 15 combined rounds, before linking up with Paul's Most Valuable Promotions apparatus in April and becoming the company's second signing.

Paul claimed then that the kid had all the qualities that'd one day make him "a massive, massive superstar and one of the next highest-paid boxers in the game." Sylve went out and did the boss proud a month later with a first-round KO in his MVP debut.

Not surprisingly, the California-based lightweight was among the featured attractions on Saturday's show in Arizona, too, thumping 24-fight veteran Braulio Rodriguez with a precise counter left hook that abruptly ended the contest in the show's co-main event slot.

The official time was 1:01 of the first round—Sylve's fourth opening-round finish.

It was Rodriguez's first fight since 2019 and came four years after the now-34-year-old was shown the door in five rounds by phenom Ryan Garcia at Madison Square Garden.

Still, the inactivity and relative irrelevance shouldn't detract too much from the craft of the precocious teenager, who arrived to the ring in a Minions costume and showed star quality while handling his business and providing a violent hors d'oeuvre to Paul's main course.

The left hand came as Rodriguez charged in aggressively, and Sylve followed with a grazing right uppercut as his foe tumbled to his knees.

Rodriguez pounded the canvas in frustration and rose well in advance of the 10-count, but he wobbled badly upon standing and was immediately waved off.

"When you have a long training camp, you want to show it in the ring. You want to get it over with," Sylve said before claiming he could fight again before the end of 2022.

"I can go another round. I can go a few more rounds and put on another show. You don't think an 18-year-old would come out and put on a performance like this."
Loser: Pleasing the Early Fans
4 of 6
Christian Petersen/Getty Images

Saturday's second bout answered a not-so-age-old question: Who'd win a bout between a no-longer-effective UFC fighter and a no-longer-wanted NFL running back?

The early answer: Not the paying crowd in suburban Phoenix.

Fans who'd reached their seats by 10 p.m. ET were audibly displeased by what they were seeing, frequently showering ex-octagonal contender Uriah Hall and ex-football All-Pro Le'Veon Bell with boos as they ground their way through a four-round cruiserweight scrap.

Hall was ultimately awarded a unanimous decision in the professional ring debut for both men, earning a trio of 40-36 scores in a bout marked by amateurish punching and footwork and frequent clinches and grappling.

It finally turned tangibly violent in the final 10 seconds as the fighters threw and connected with a prolonged volley of punches, leaving Showtime's Mauro Ranallo to wonder, "Where was that kind of action for the other 11 minutes, 50 seconds?"

Hall out-landed Bell by an 80-74 overall margin, using a 47-37 edge in power to offset Bell's 37-33 margin in jabs. Bell had faced fellow NFL alum Adrian Peterson in an exhibition match in September, stopping him in five rounds.

Bell left with a nasty lump under his left eye, and Hall immediately transitioned from respecting his newbie opponent to calling out the night's main attraction.

"I want Jake Paul," he said. "I want his frosty ass. I'm the dude who's gonna come out and expose him. If Anderson [Silva] don't do it, I'm gonna be the one to f–k [him] up."
Loser: In-Ring House Calls
5 of 6
Christian Petersen/Getty Images

Well, at least he's still handsome.

Photogenic New Jersey-based physician Mikhail Varshavski has made both a name and a career as social media's "Dr. Mike," racking up millions of followers on various platforms and earning the tag of "Sexiest Doctor Alive" from People Magazine.

So, naturally, amid the crossover circus created by Paul, he decided to try boxing.

But his own doctor would probably suggest he kick the habit.

A winner in an exhibition against a YouTuber five months ago, Varshavski stepped in with a legit mixed martial artist-turned-boxer in Saturday's PPV opener, tangling with and dropping a unanimous decision to former UFC competitor Chris Avila across four rounds.

Avila had an 8-9 MMA record and was 0-2 in the UFC before making a full-time jump to the ring on Paul's card in Tampa, Florida last December. He won an eight-round decision over former MMA foe Anthony Taylor in that one to even his pro record at 1-1, then punished the taller, longer doctor for the majority of four rounds to earn shutouts from all three judges.

The B/R card was charitable and gave Varshavski the initial round, but he was continually hammered with looping rights and short lefts over the final three—and was in some peril in the final 15 seconds as Avila poured in on while chasing a stoppage.

"Props to Doctor Mike for taking the fight," he said. "I'm glad I got the win. I would've liked to get the finish, but he's a tough guy."

Avila is a training partner of longtime UFC hero Nate Diaz, who was on hand for the fight and is a possible future foil for Paul now that he's competed his octagonal contract. Avila has been linked in the past with football player-turned-boxer Chad OchoCinco.

"All these wannabes out there," Avila said. "Anybody can get it."
Full Card Results
6 of 6
Christian Petersen/Getty Images

Main Card

Jake Paul def. Anderson Silva by unanimous decision (77-74, 78-73, 78-73)

Ashton Sylve def. Braulio Rodriguez by TKO (referee stoppage), 1:01, Round 1

Alexandro Santiago def. Antonio Nieves by TKO (corner stoppage), 3:00, Round 7

Uriah Hall def. Le'Veon Bell by unanimous decision (40-36, 40-36, 40-36)

Chris Avila def. Mike Varshavski by unanimous decision (40-36, 40-36, 40-36)