The Denim Superlatives: 12 Cuts So Good, They Deserve an Award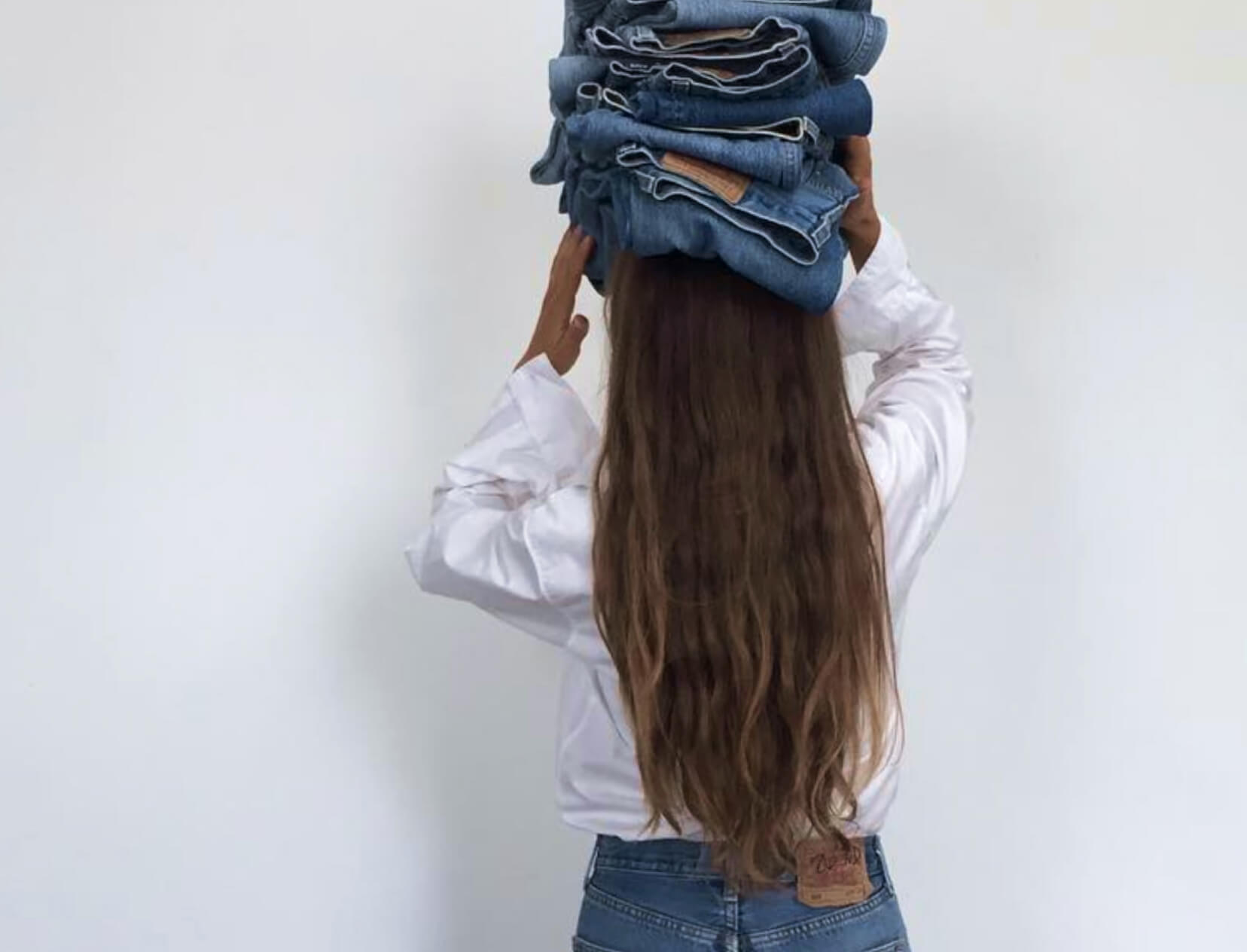 Photo courtesy of B SIDES Jeans
Finding a new pair of jeans isn't just about how they fit your body (or how good they make your butt look—though that pocket placement is critical). It's about whether they fit your lifestyle and your aesthetic. Are you sitting most of the day or out and about? Do you need a style you can dress up (for the office, for a dinner out) or just a pair to kick around in on days off? Does your closet skew minimal, retro, feminine, classic? To get you started, we rounded up 12 standout styles for your consideration.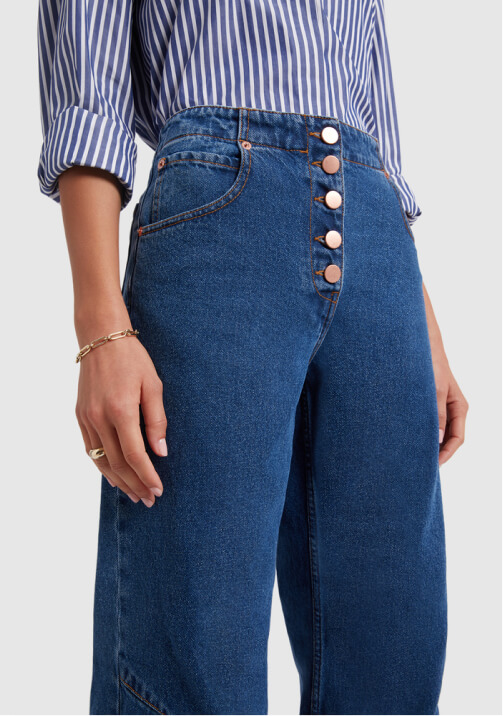 BEST FOR THE OFFICE
Unless you're in a role with a strict dress code, clean, nondistressed denim can absolutely work, er, at work. To smarten up the look, add loafers and a crisp button-up.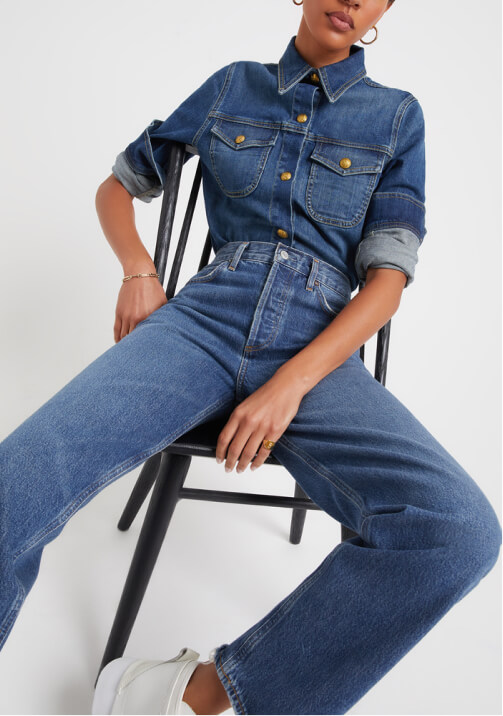 BEST FOR TUCKING
A curve-hugging, high-rise fit will define your waist nicely. Look for a nonstretch pair with a rise that's at least 10 inches (this bestselling AGOLDE style fits the bill).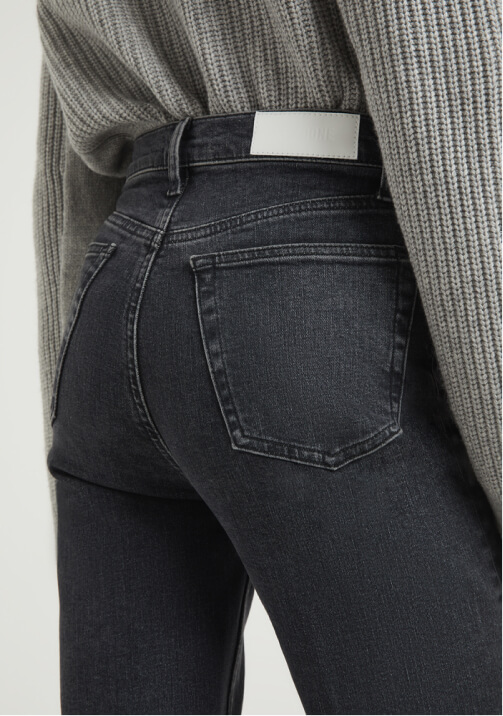 BEST FOR DATE NIGHT
Blue jeans may feel too casual for that buzzy new place you finally snagged a reservation at, but dark-wash denim is probably fine. These have the tiniest bit of stretch (3 percent, to be precise), which makes sitting through a meal that much more comfortable.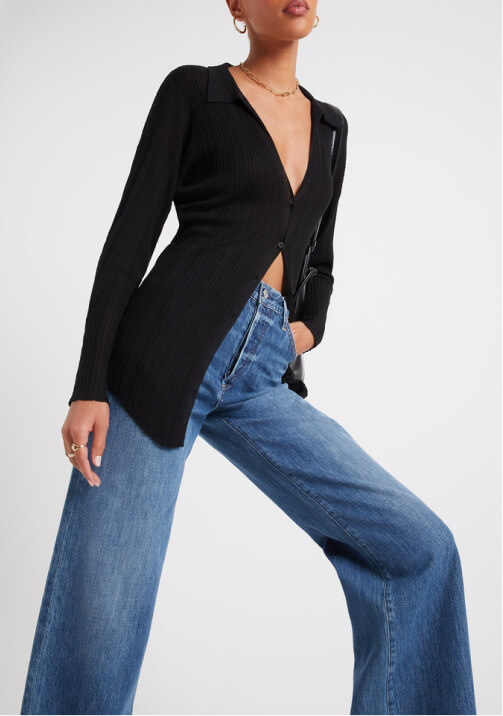 BEST TROUSER REPLACEMENT
Almost everyone on the goop fashion team has these on their wish list. The drapey legs, the high rise, the laid-back yet put-together vibe…and don't get us started on that versatile wash.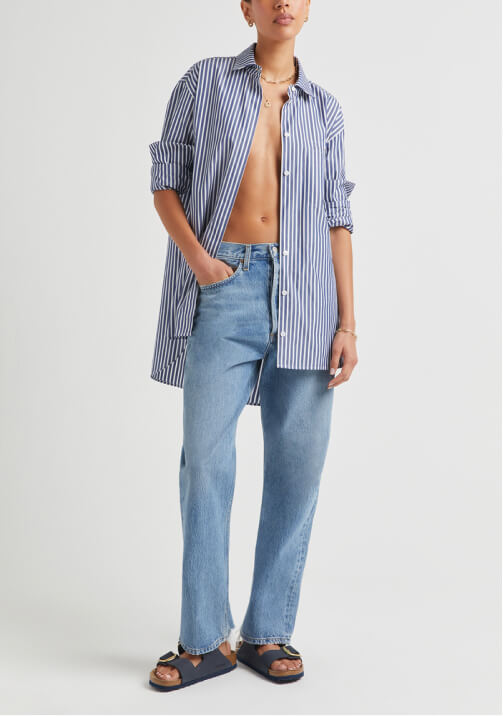 BEST BAGGY
These hang off the hips as boyfriend jeans ought to, then fall straight through the leg without pooling at the hem. The effect is less frumpy and more '90s fashion icon—especially with a button-up worn undone on top.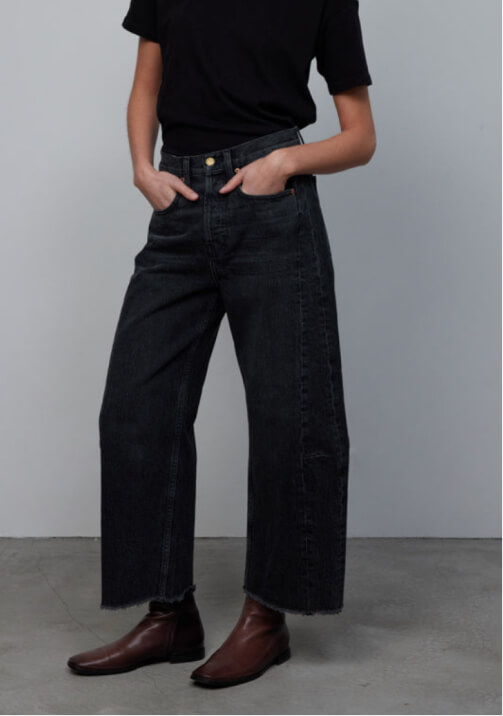 BEST FOR TRAVEL
Whether you're on a plane or on the road heading upstate for the weekend, you're going to want an extra slouchy, curved-leg silhouette that rivals the comfort of sweats.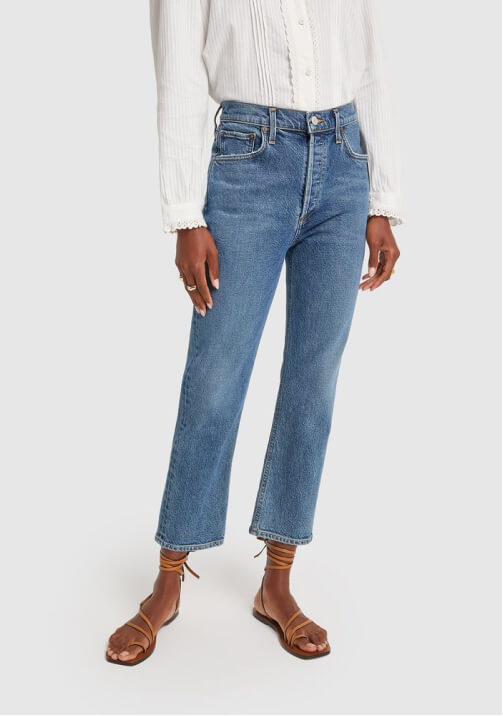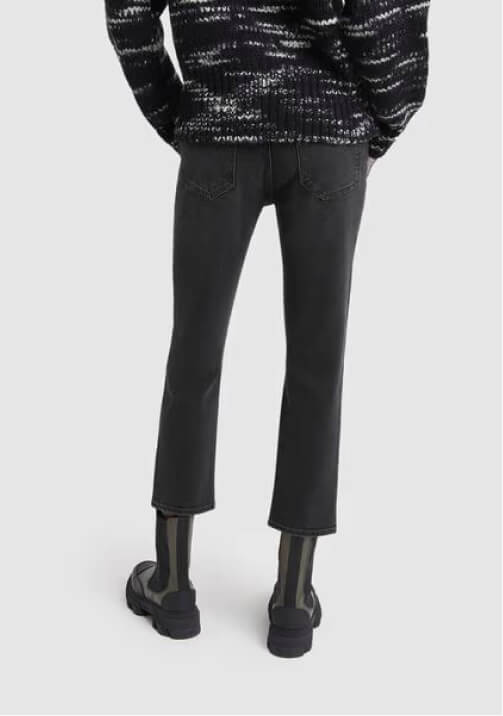 BEST CROP
Above-the-ankle hems always look fresh, and they're easy to style with slides, sandals, sneakers—
almost anything goes. (Bonus: If you're on the petite side, a cropped cut will also likely save you a trip to the tailor.)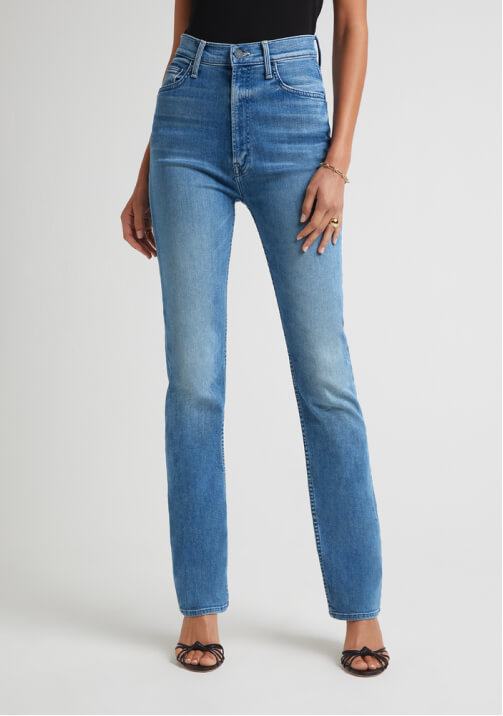 BEST FOR LENGTH
Hovering somewhere between skinny and straight, these ultrahigh-rise MOTHER jeans will make your legs look miles long. Keep the rest of the look simple and sexy with a blazer and pin-thin heels.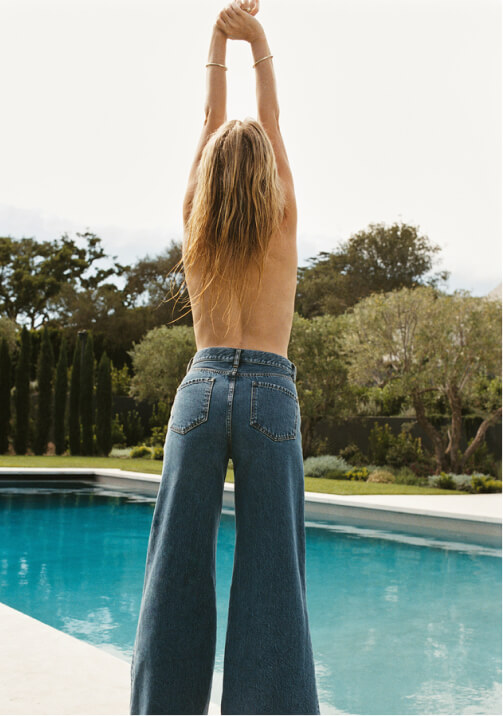 THE CUT WE CAN'T QUIT
Sometimes the G. Label team designs something so fantastic, so instantly and universally beloved, that we end up reissuing it season after season. That's the case with Geiger. These jeans have swingy wide legs, a snug high rise, classic brass detailing, and well-placed back pockets that have a lifting effect. (All that, plus they're soooft.)