Until we master the mysterious art of telepathy—which seems a long way off—we're stuck with meetings.
Fortunately, there are plenty of free tools that can take the sting out of scheduling, coming up with agendas, note-taking, and more. Here are a few to check out.
Simple scheduling with YouCanBook.me
YouCanBook.me takes the pain out of figuring out a time to connect by hooking into your calendar and serving up a landing page that your coworkers, clients, or customers can use to schedule a meeting with you.
The service integrates with Google or Microsoft accounts, features automatic time-zone detection, automatically creates links for Zoom, Google Meet, or Microsoft Teams, and sends out reminders to cut down on no-shows.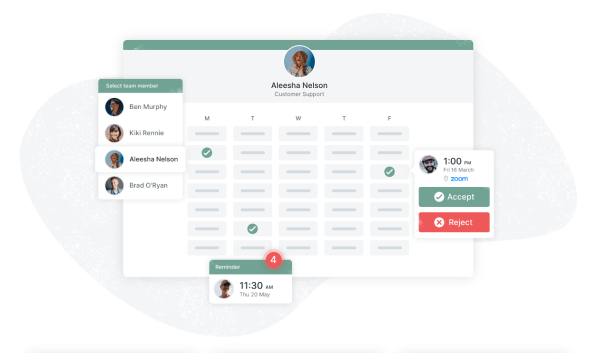 The free version integrates with one linked calendar and offers basic scheduling features, while a $10-per-month upgrade sports multiple calendar integrations and additional functionality.
Awesome agenda templates from Hypercontext
If you're running a meeting, coming up with an agenda can be more work than the meeting itself.
Hypercontext's free meeting agenda templates do all the heavy lifting for you. There are more than 90 available, handily categorized based on the type of meeting you're having.
Templates are available for download in Word, Excel, and PDF formats.
Automated meeting minutes with Sembly
Can you take notes? Those might be the four worst words in all of meeting-dom. Thankfully, it's 2022 and we have a nice selection of nonhuman note-takers at our disposal.
If you're looking for something that's equal parts easy and accurate, Sembly is for you.
Simply "invite" Sembly to your next meeting—it integrates with Zoom, Google Meet, Teams, and Webex—and it'll show up, record the meeting, and provide well-organized notes once the call has ended.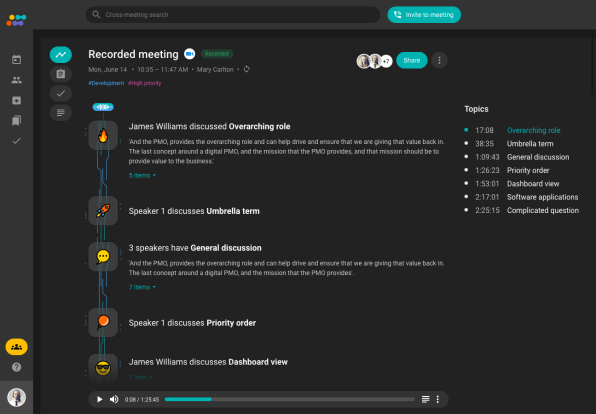 The free version features time-stamped notes, speaker identification, PDF export, and calendar integration, with paid plans starting at $10 per month for additional functionality.
Super-simple video calls with Jitsi Meet
Zoom, Google Meet, Teams, oh my. If you're looking to connect a disparate group of meeting attendees without figuring out who's using which platform, look no further than Jitsi Meet.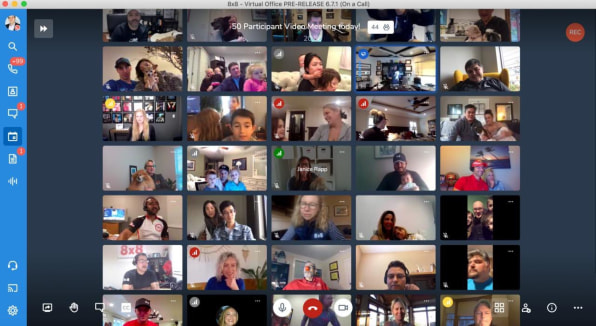 Head over to the site, create your own unique meeting URL, and send it out to the group. Once everyone's connected, you've got unlimited free meeting time for up to 100 participants, complete with screen sharing, HD video, end-to-end encryption, and no account creation necessary.
The service also integrates with Google and Microsoft accounts for scheduling meetings in advance.