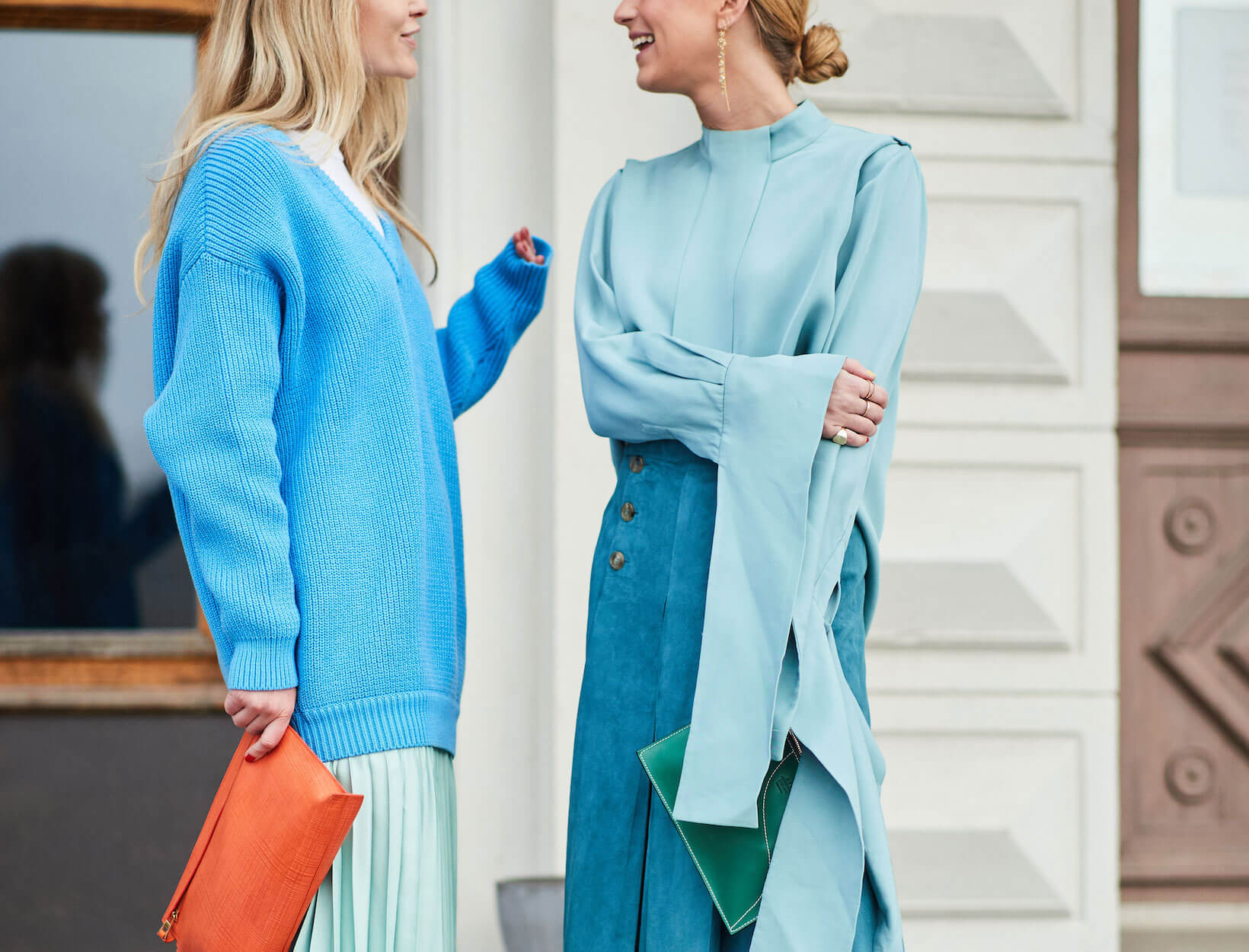 Photo courtesy of Szymon Brzóska
Unlike achieving, say, washboard abs (more power to you!) or a thirty-day sobriety streak (okay, Dry January), building the wardrobe you want is about strategic indulgence. Rather than buying everything in sight, we like to set up some ground rules and guardrails—like the ones outlined below—to help us stay on track.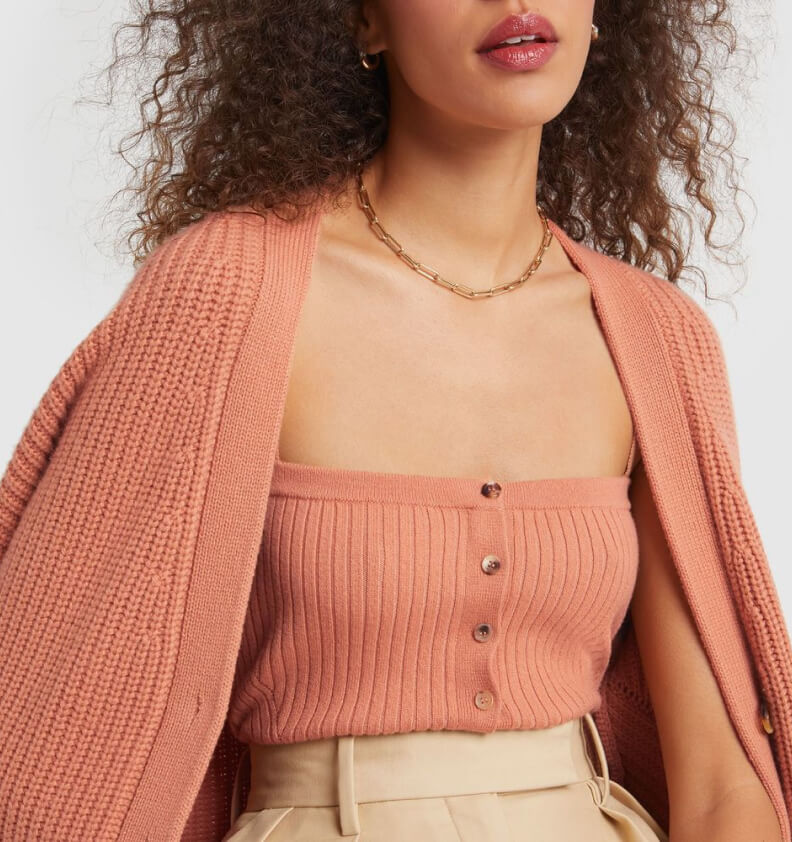 1
GO ALL IN ON JOY
Here's a litmus test: If it makes you smile, it's an automatic yes. Take this moment to incorporate more color, play with prints, or snuggle up to a kitten-soft sweater set, just because. Plus, a playful piece of jewelry—butterfly studs, a gemstone ring—can be enjoyed daily.
ULLA JOHNSON CARDIGAN, goop, $645;
ULLA JOHNSON TANK, goop, $295;
G. LABEL DEVEN LINK NECKLACE, goop, $2,500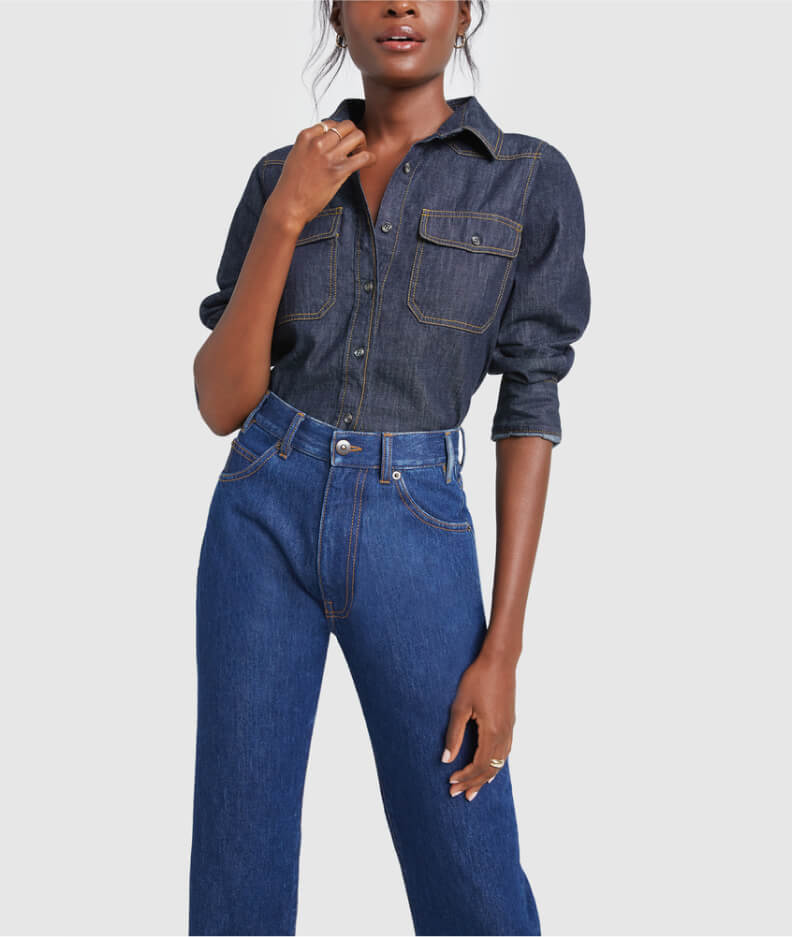 3
TRY SOMETHING NEWISH
Taking fashion risks doesn't mean forsaking personal style. In fact, it's when you put a fresh spin on something quintessentially you that sartorial magic occurs. Below, goop's fashion team on the subtle shifts they're making in 2022.
"I live in sweaters, although I've been feeling like the stack is a little boring lately (it's all solid neutrals). Adding this print to the mix lets me feel like a tad more exciting version of myself. And in cream and grey, it goes with everything I already own." —Ali Pew, fashion director




G. Label

Meg Argyle Sweater

goop, $625

SHOP NOW

"I'm pining for a new pair of knee-high riding boots—I love a shoe that can transform your existing wardrobe and provide endless styling options. In LA, where I can get away with bare legs, I'll pair them with a miniskirt and a little peacoat, but in colder weather, I would tuck in some softly tailored trousers for a nouveau equestrian vibe." —Roxanne Marie, buying director, fashion and home




Legres

boots

goop, $885

SHOP NOW

"I used to be afraid to mix metals, but I have so many piercings that I recently started alternating silver and gold earrings. I liked how it looked so much that it spread to my rings, then my wrist—now I wear a silver chain bracelet with my vintage gold watch. It's a playful and modern twist." —Sarah Rose, senior stylist




Nancy Newberg

bangle

goop, $3,800

SHOP NOW
4
WORK SMARTER, NOT HARDER
Gone are the days of neatly pressed pantsuits and three-inch pumps: Now that remote work and flexible schedules are becoming the norm, it's time for business attire to retire.
What to Wear…
For the Occasional Client Dinner
Swap your pencil skirt for a swishier silhouette. Then add a silk camisole, a balloon-sleeve sweater, and handsome block-heel boots that balance out your ladylike bag.
G. LABEL Kerith Thin-Strap Camisole, goop, $275;
mara hoffman sweater, goop, $295;
G. LABEL Deven Link Necklace, goop, $2,500;
GABRIELA HEARST BAG, Gabriela Hearst, $2,600;
G. LABEL Elliott Circle Skirt, goop, $495;
CHLOÉ BOOTS, Matchesfashion, $1,595
For an Early Meeting at the Office
Opt for a crisp blouse layered under a pop-of-color knit, unripped denim (this is a workplace, after all), and a tote to slide your laptop into when you cut out for lunch.
RUE DE VERNEUIL tote, goop, $300;
ALEX MILL SHIRT, goop, $135;
GANNI COAT, goop, $475;
G. LABEL Valenzuela Cable-Knit SWEATER, goop, $625;
CITIZENS OF HUMANITY JEANS, goop, $198;
GUCCI LOAFERS, Gucci, $850
When Zooming from the Couch
Soft, woolly wide-legs beat your threadbare sweats any day of the week, while a deep V-neck leaves room for some choice chain-links. Camera-on meetings? Can do.
PRASI FINE JEWELRY NECKLACE, goop, $8,100;
KHAITE SWEATER, goop, $1,480;
G. Label Sydney Floating-Diamond Pinkie Ring, goop, $1,300;
staud tote, goop, $495;
G. Label JOEY SWEATER PANTS, goop, $595;
staud Mules, goop, $395
5
PLAN AHEAD
Shopping for summer when there's snow on the ground is like getting all your holiday shopping done during Cyber Weekend: It might feel premature in the moment, but it's a game plan that future you will be grateful for. Swimsuits, sundresses, strappy leather sandals—the good stuff goes fast, so add to cart accordingly.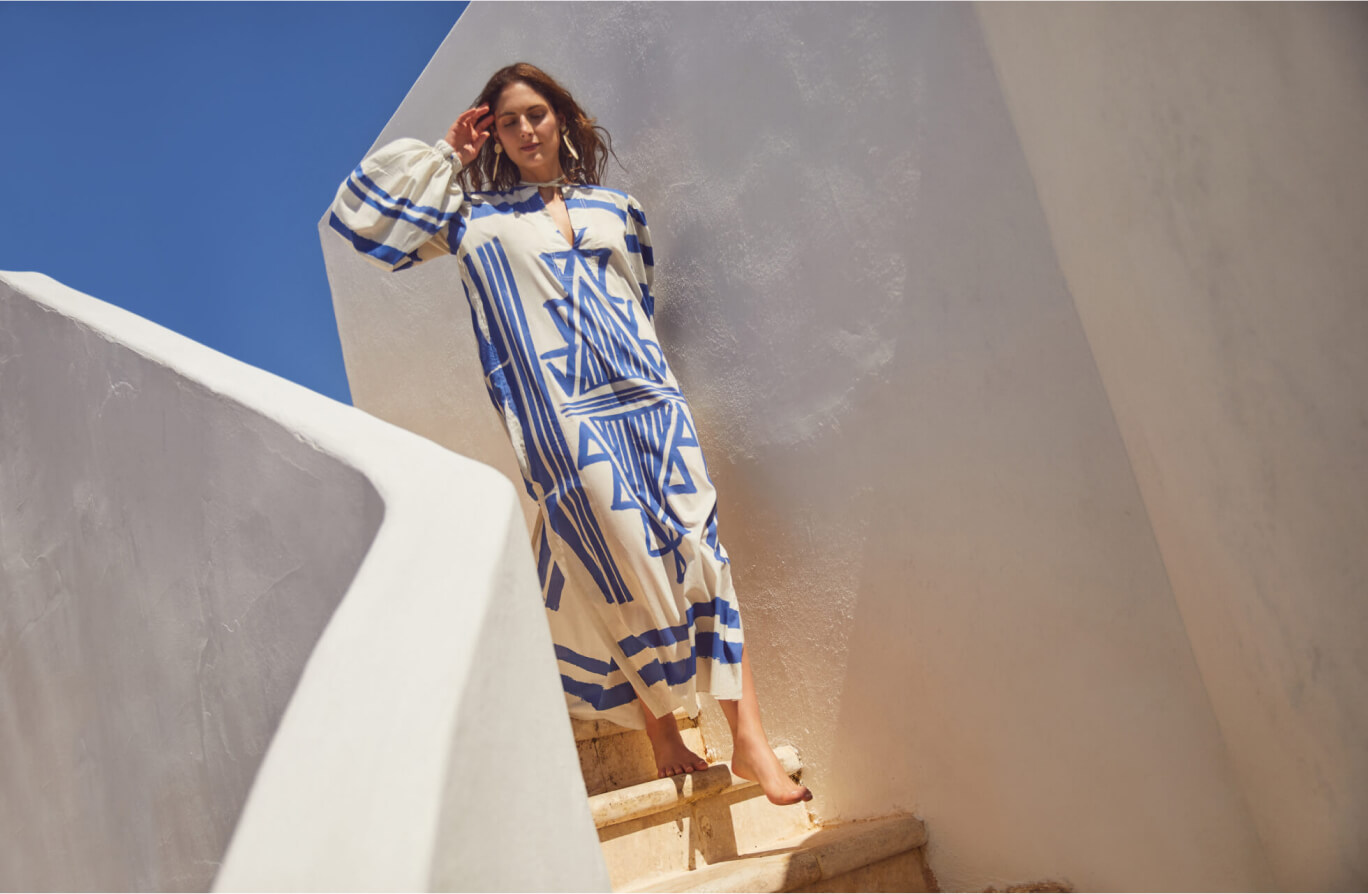 goop x johanna ortiz mediterranean chants tunic dress, goop, $850
---
We hope you enjoy the products recommended here. Our goal is to suggest only things we love and think you might, as well. We also like transparency, so, full disclosure: We may collect a share of sales or other compensation if you purchase through the external links on this page.