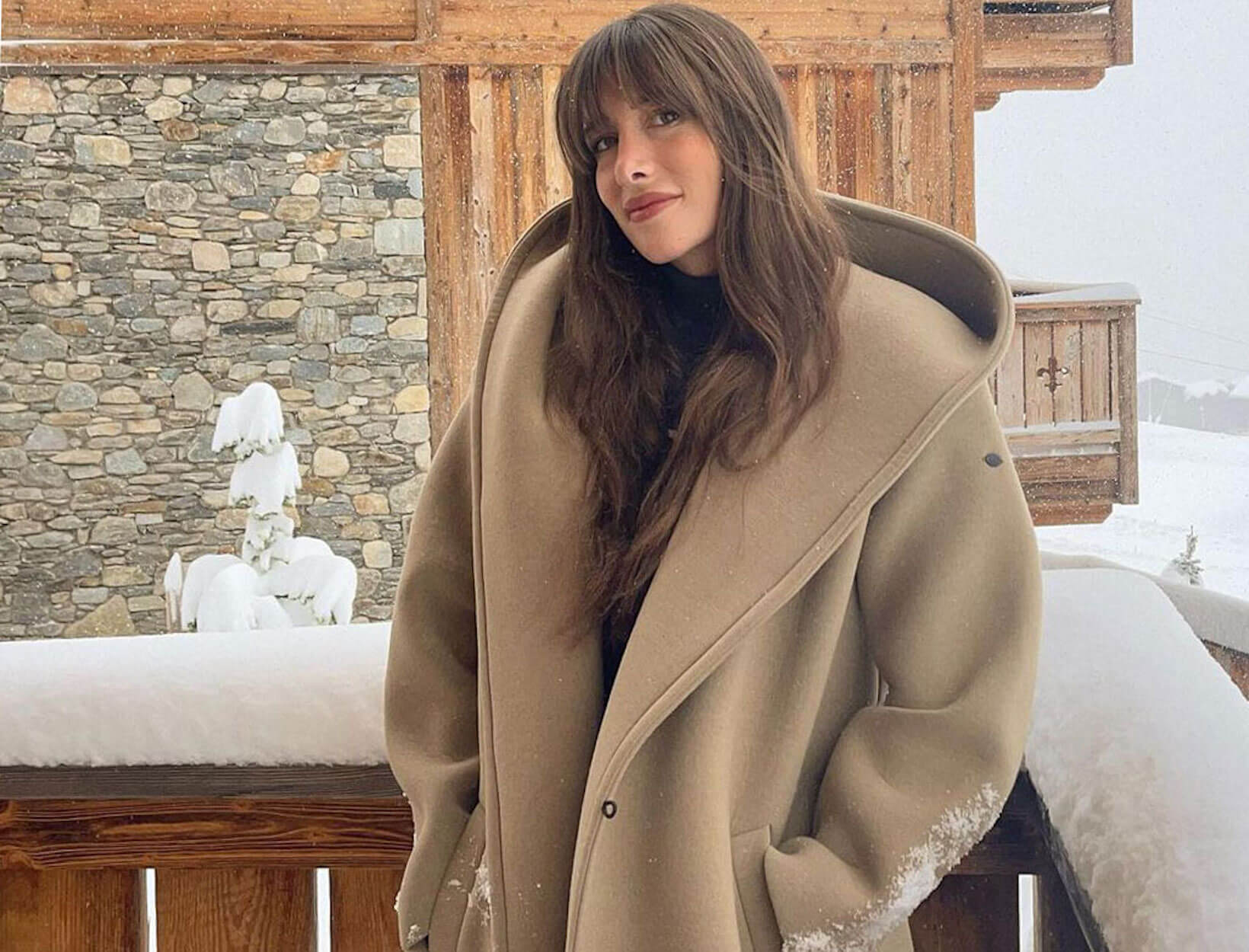 Photo courtesy of Julie Sergent Ferreri
It's 2022, it's detox month at goop, and the best new clean beauty essentials—frizz-obliterating shampoo and conditioner, brow serum from a famous San Francisco brow guru, and more—are all here in the shop.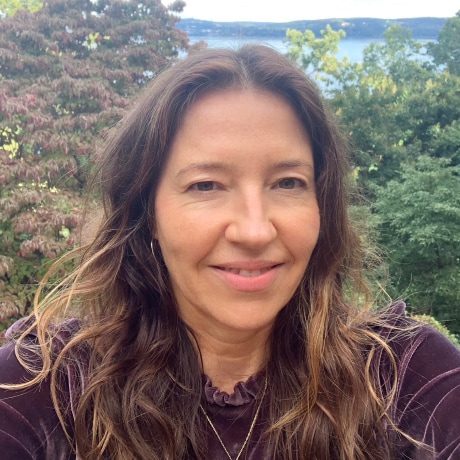 Jean Godfrey-June
executive beauty editor
"The rare person who doesn't get frizz or flyaways should ignore the following, but everyone else's hair can now look (significantly) shinier and silkier, even on the most humid afternoons. Somehow, this shampoo and conditioner manage to delete frizz without tamping down curls, waves, or even volume. It is a guaranteed good hair day, and I love the giant white pumps, too. As to whether it's the shampoo or the conditioner that makes the most difference, I have tested it every which way—I am suspicious of matched sets of anything—and the answer is your hair absolutely looks its frizzless best when you use both."
"If ever there were such a thing a Renaissance person in the world of style, it is Jenna Lyons. She revolutionized the way we all dress (J.Crew was an undeniable cultural phenomenon under her leadership), then moved on to design gorgeous interiors, a must-watch HBO series, an absolutely exquisite furniture line, and, mad-scientist-like, false lashes that are more flattering and easier to put on (by an order of magnitude) than anything ever invented.
"Get her lash set—three pairs of reusable lashes that range from the ultranatural to the coolly glamorous, an ingenious application tool, and a chic unvarnished brass case to keep it all in one place—for that I-just-woke-up-like-this effortlessly fresh beauty that works no matter what the situation. I was convinced already, then I ran into Lyons under the sort of harsh lighting where you think, Ugh, why did I wear so much makeup? There she was, utterly fresh-faced save for a rosy-coral lip and what appeared to be naturally long, lush lashes—looking beautiful without batting an eye."
"The scent of this bath oil transports me to an imaginary locale along the Rue Saint-Honoré in Paris—somewhere between a high floor at the Hermès boutique and the enormous marble bathrooms in the Bristol hotel. It's citrusy and complex and energizing and sophisticated in a way that makes me feel that not only is everything going to be all right but I actually can conquer the world. I don't know that its creators intended all the French fanciness; its many essential oils (lavender, Siberian fir needle, verbena, eucalyptus, lemon, lime, geranium, and rosemary) are aimed at aromatherapeutic benefits, like stress relief, rather than the retail-therapy vibes I get from it, but either way it leaves my spirit indulged, my mood serene, and my skin moisturized. Now it comes in a giant bottle (enough for about fifty gloriously scented baths)."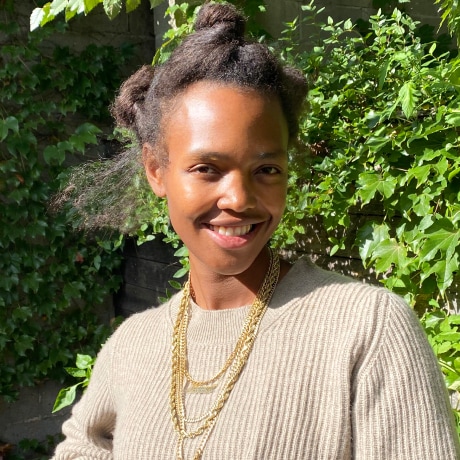 Megan O'Neill
senior beauty editor
"This gorgeous apricot-inflected, texture-perfecting, intensely silkifying hair oil that's the color of sunshine is what I've been smoothing into my curls every night. It's called Playa because the scent that lingers in your hair is salt-water-on-skin magic mixed with flowers, and the deeply restorative blend of coconut, kukui, and sunflowers oils leaves your hair softly tousled and impossibly shiny. It's brilliant for smoothing frizz (I love a little frizz, though) and approximating the crinkly, wavy, wind-whipped vibe that, up until now, I've gotten only from ambling along an actual beach. It doubles as hair perfume—sometimes I massage a little in at the back of my neck, so that when a friend goes in for a hug hello, they get a moment of the same stupendous-smelling cloud."
"The secret to great skin—and maintaining it with every passing year—is mineral sunscreen. This one gives my skin a bursting-with-life sheen and comes in the cutest (TSA-approved) packaging. The formula itself is a pretty, pale pink (the illuminating pink-mineral complex has a subtle imperfection-blurring effect) that blends invisibly into any skin tone. Two pumps in the morning are my last layer—vitamin C serum and a dab of GOOPGENES face cream mixed with two drops of face oil to protect my skin against the cold precede it—before venturing out the door to daycare drop-off and then Sey Coffee, my Bushwick coffee shop, directly after."
"I went to top New York dermatologist Macrene Alexiades's office for a chemical peel on my thirty-seventh birthday and walked out renewed, glowy, feeling psyched to be getting older, and armed with her high-tech, supremely pampering skin care. It's all in this kit, which has everything my skin wants. The bestselling face cream is silky and light and feels like heaven smoothed into your skin, and it softens the appearance of lines with research-backed peptides, antioxidants, and over fifty plant-derived active ingredients that just make your skin look better. The foaming cleanser smooths my pores with powerful skin-boosting botanicals, and the potent neck and chest serum leaves the entire area supple and dewy. (I'm taken with the idea of having a glowing chest because I've seen how sun-damaged and weathered that area can get for summer- and beach-lovers like me.) The results—firm, alive, impossibly fresh skin—make me look forward to turning thirty-eight."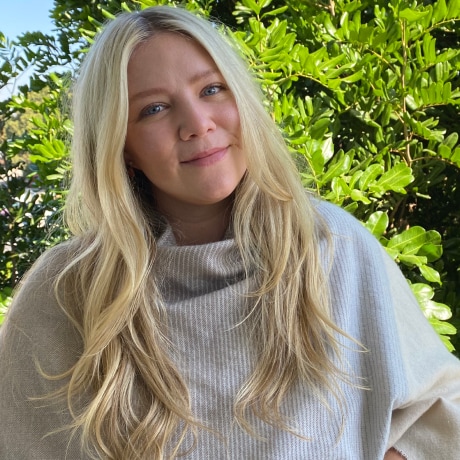 Brianna Peters
associate beauty editor
"I don't leave the house without brushing my brows with this gel-serum hybrid. Sought-after Bay Area brow guru Michele Holmes created it first for her avid clients, then, as word of the miracle serum grew, she boxed it up in lush, floral packaging and sent it out into the world. The fluffy spooley brush smooths the nourishing formula—made with twelve active ingredients, including biotin, echinacea extract, and sandalwood nut oil—through my brows and shapes them beautifully (the effect lasts all day). I swear a single swipe every morning makes my brows look fuller (I have sparse patches from overplucking in the past) and more lifted, making my whole face look better in general."
"I did the six-day 'Event Prep' ZIIP nanocurrent treatment right before I was in a wedding, and I couldn't believe how freaking good my skin looked: firmer, brighter, and smoother. I've never gotten so many compliments on my skin. The ZIIP has always been incredible, but founder Melanie Simon has just added new, more extensive treatment plans and a library of new facials, which all ZIIP users now have access to—so I've become even more obsessed with it than I was. I'm doing the Best Skin of Your Life in 30 Days treatment plan next, and I can't wait for the next-level results."
"I'm using less concealer since I got this incredible eye cream two months ago. The cream—made with skin-nourishing, fountain-of-youth ingredients like the brand's proprietary TCF8 complex, jojoba oil, vitamin B5, and vitamin C—moisturizes, smooths, brightens, and plumps, so I really look well-rested. The shiny cobalt-blue-and-copper container is pure luxury—it feels like a treat every single time I use it. Tip: It also makes the concealer I do put on go on more easily, for a way more natural look."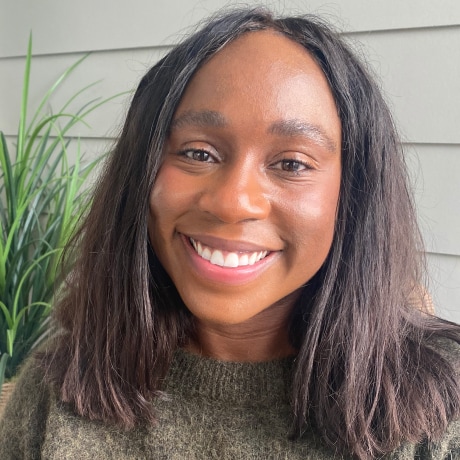 Erica Ndlovu
junior associate beauty editor
"Every winter except this one, my skin has looked dreary and dull. But this beautifully textured superserum—it's essentially a gel-oil that feels silkier than anything I've ever tried—has changed everything. It's packed with beta-carotene and nourishing oils like jojoba, jasmine, and carrot, and it restores moisture like nothing else. I smooth it on every morning before mineral sunscreen (I'm obsessed with Unsun's Mineral Tinted Face Sunscreen)."
"Ever since learning about skin-care aficionada Rio Viera-Newton's much-obsessed over Google doc, I've been fully committed to two-step cleansing, meaning I first cleanse with an oil or balm, and then go in with another cleanser. This one —a cousin of the iconic Augustinus Bader face cream—is my beloved second step. It leaves my skin so clean and so moisturized. I drift from oily to combination skin in the winter, and the hydration I get from it is just perfect: rich but purifying at the same time. It's refreshing as I massage it into my skin and easily splashes right off."
"I was in the checkout line at Whole Foods bagging my spinach, lettuce, bell peppers, tomatoes, and avocados, when the person behind me leaned over: 'Your skin is so glowy. It must be all of the vegetables.' As someone who's struggled with acne-prone and scarred skin, the compliment had me doing a happy dance (on the inside, because no one needs to see me dance). I thanked them, of course, and in my head thanked Furtuna Skin and my new gua sha ritual: I smooth the shake-activated biphase oil onto my skin—it feels light and soothing and smells incredibly good—then glide the obsidian gua sha stone over my skin to sculpt, erase puffiness, and add a great just-got-the-right-amount-of-rest radiance."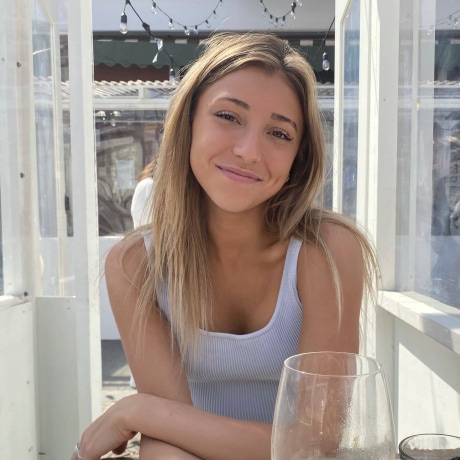 Camila Michaels
assistant beauty editor
"Olivia Robinson, goop's social media strategist, took this set on her trip to Twin Farms in Vermont, Instagrammed about it, and looked incredible. I had to try it. The set comes with ten ultrahydrating eye masks and a twenty-four-karat-gold-plated vibrating T-bar. You put on a mask and smooth the roller over your whole face, including over the mask, for ten to fifteen minutes to depuff, lift, and sculpt. The serum-soaked eye masks cool, firm, and moisturize, and the weighted bar not only sculpts and smooths but also helps to drive the serum into your skin. Both the bar and the masks are great on their own, but when they work hand in hand, the results feel really enlivening—I'm so excited that I got the set."
"I come from a family of avid travelers; I've packed many suitcases. Still, though I know very well that I should pack ahead of time, I put it off until the last minute. But this chic makeup bag has made the process a whole lot less complicated. I now stow all my essential beauty products—not just makeup, but my skin, hair, and body care, too—in this sleek, roomy leather pouch (I need the space, especially after I raided our new minis shop), so I know where everything is, safe and sound. It fits more than twenty products in its interior mesh pockets and zippered compartments. Even if you aren't traveling, it's easier to have everything in one place—it makes your life simpler."
"I'm twenty-two and so typically bypass the eye treatments section on beauty websites. But emboldened by my success with the eye masks above, I tried this holiday set and fell in love. There's a vitamin C–infused eye cream and an eye oil, and together they wake up my face: I feel moisturized, less puffy, and more lucid and energized. The cooling rollerball feels so good on my face—it's great right before work, during a bath, or before going out. Even my boyfriend's now stealing it from my beauty cabinet."