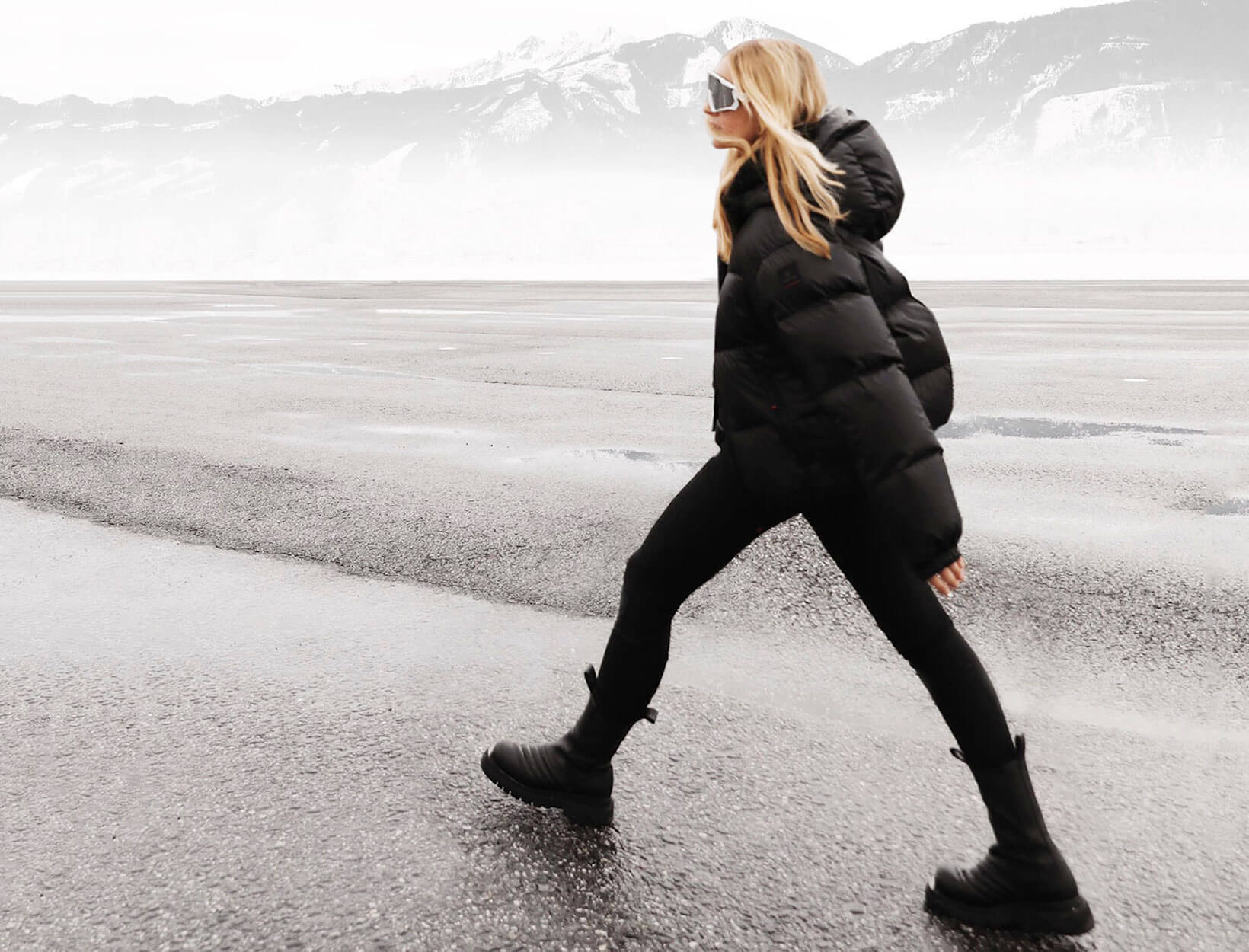 Photo courtesy of Mirjam Flatau
It's the first official day of winter—i.e., a great time to unleash our well-researched catalog of cold-weather musts. Our findings: Base layers are key. Slip-on boots (and the ribbed-silk socks to go with) are a worthy investment. And a great coat will pull anything together—yes, even a sweatsuit—faster than you can say, "F*ck, it's freezing."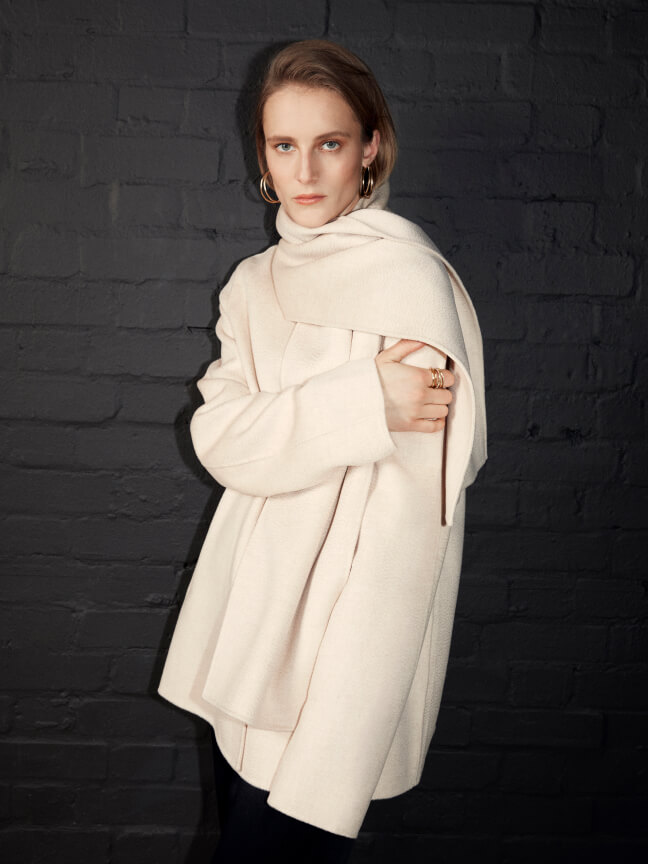 THE OUTERWEAR
Toteme went all in on toggles, Loewe came through with a classic robe coat, and Moncler's diamond quilting makes a bluster-beating bang. As for the G. Label team, well, they reimagined a classic shape with cozy sherpa fleece, and the result is shear brilliance.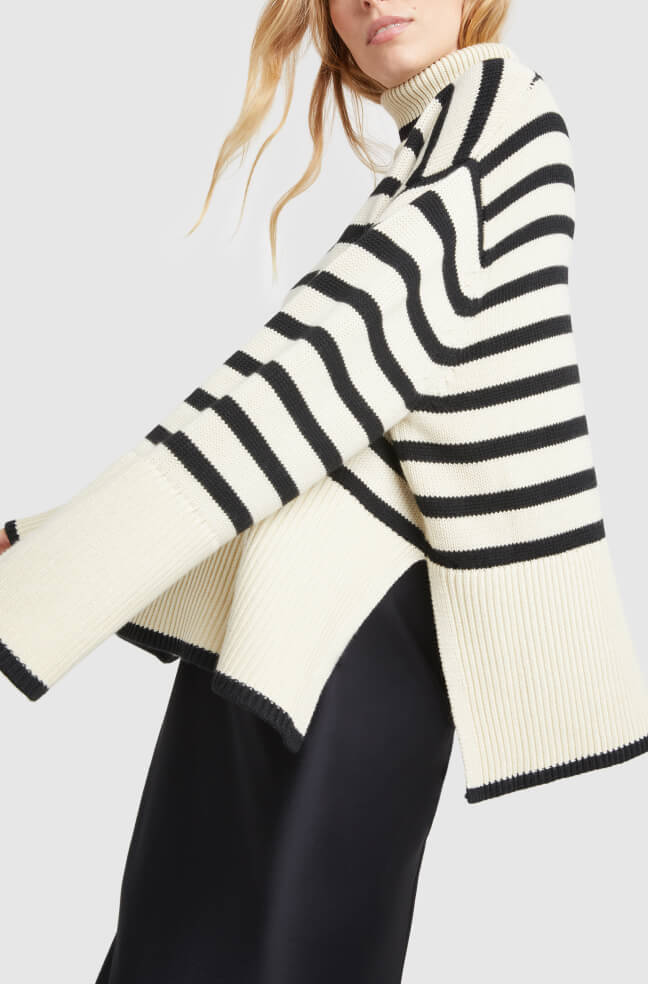 THE SWEATERS
Our answer to open windows, underheated offices, and mornings so brisk you can see your breath. The coziest options have a chunky collar that seals in heat (mock, rolled, fold-down) and extra-long ribbed cuffs (because: sweater paws).
THE UNDERTHINGS
A good base layer is essential to winter dressing. From under-sweater staples to stretch-jersey leggings that fit easily under jeans, these pieces are endlessly practical.